ON-SITE SERVICES
Helping You Securely Destroy Confidential Information
When you require immediate or witnessed destruction of your confidential or sensitive materials, on-site shredding services provide you with the most secure and efficient way to destroy your materials directly at your location.
We provide you with secure/lockable shred containers to store the materials to be destroyed. At regular intervals we come to your location, empty the bins and destroy the material on-site in one of our Mobile Destruction Units (MDU).
When shredding is required on a one-time or periodic basis, we can schedule the on-site destruction of your material based on your needs. Often time, purge services are needed for:
For either service type, all processing is completed outside of the MDU making the process very safe, while allowing you to observe the destruction of your confidential information from the comfort of your office. The MDU has the capacity to destroy up to 8000 lbs per hour and uses a pierce and tear (confetti-type) shred process which is proven to be one of the most effective & secure systems available.
Service Optimization System
Each of our Client Care Specialists carries a hand-held scanning device that identifies the containers serviced and records the amount of material destroyed. The data collected is continuously analyzed with you to determine the most cost efficient way to service your account. Additionally, we use it to assist us in managing the entire process and consult with you to help control your costs.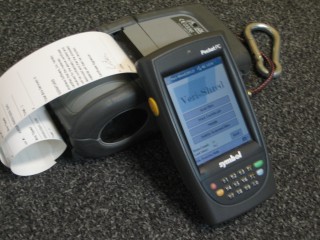 On-site Security
Keeping Your Business... Your Business
DON'T compromise the safety and security of your business!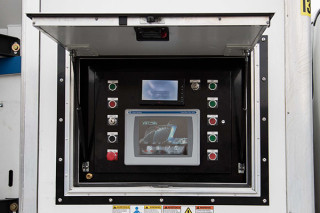 STEP-BY-STEP
SHREDDING PROCESS